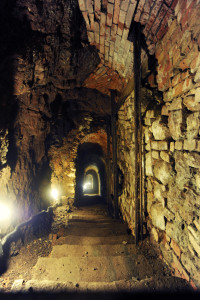 The excitement of following galleries leading to the bowels of the earth in a mining area that for years was the most important in Europe.
Visit by booking
or…
Special night visit with dinner from 1 July to 31 August: every Friday
you can dinner by candlelight within the mining area: unique atmosphere with sets and amazing environments !!!
Price: Dinner + Visit € 23.00 (children 6-12 years old € 13,00)
       Dinner only € 18.00 (children 6-12 years old € 10,00) 
       Only visit € 6.00 (children 6-12 years old € 4,00)